Left wingers, what do you see in representatives like Hillary Clinton, Ocasio-Cortez, or Joe Biden?
I get Pelosi, she's actually a decent politician, but I don't see the draw in some of the most prominent Democrats.
Hillary is qualified and experienced, but also racist and has a past with pushing policies that disproportionately hurt minorities.
https://www.thenation.com/article/hillary-clinton-...
Ocasio Cortex doesn't know the 3 branches of government. I don't see what she even brings to the table.
https://www.youtube.com/watch?v=-WG7LLEwJaE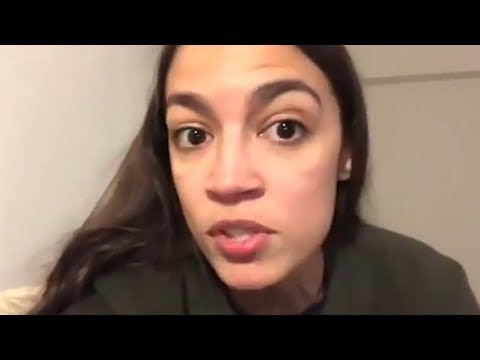 Joe Biden is probably a child molester. At the very least, he acts very odd around children and is very grabby. It's disgusting and I want to kill him.
https://www.youtube.com/watch?v=KQ-YjGmpO4Q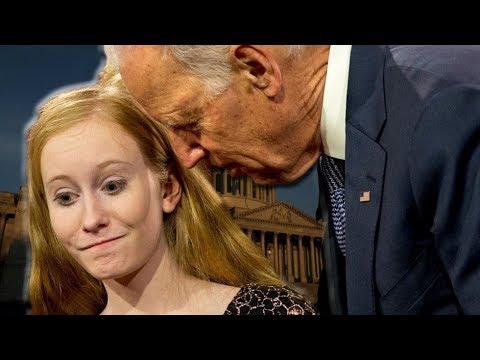 None of this is an attack towards you, your ideas,or whatever you see in these people. You probably feel this way about Trump voters. I'm genuinely curious.
Update:
Merry Christmas everyone.
Hillary Biden and Pelosi suck

Log in to reply to the answers

Liberals love their racist, pedophile politicians! They like to call Republicans racist, but they are just trying to cover up their own hatred for minorities. Touchy-feely uncle Joe needs locked up with the other child molesters.

Log in to reply to the answers

They, unlike most cons, have integrity

Hillary Clinton is conservative.


Log in to reply to the answers

They put country and Americans first. Trump puts his own interest first. For example, Trump does not give a rat's rear end what happens to America or nearly 1 million government workers because of the government shutdown. He wants his wall built because he thinks it will help him get re-elected. Trump puts his own interests first.

I think Hillary would put herself first too. She got that movie about her banned. She cares more about herself than free speech.


Log in to reply to the answers

What do you think of the answers? You can sign in to give your opinion on the answer.

You're a troll or oblivious


Log in to reply to the answers

What did you see in Bush? "I believe that men and fish can coexist peacefully". "You fool me once shame on... You? You fool me you cant fool me again?" What do you see in Trump? "Mexico will pay for the wall". If you want me to quote Trump all day on his comments from the early 2000s when he thought Democrats were great, I can 👍. The flip flop and chief.

I was a kid during George W's presidency, but he did do good things. He brokered peace between North and South Sudan amidst a brutal civil war. He got them to a ceasefire and maintained that for half a decade. I didn't vote for Trump btw, so whatever.


Log in to reply to the answers

Ocasio-Cortez has a university degree in international relations and economics - Limbaugh, Hannity, Beck and Jones have exactly ZERO degrees between them. You think they could get an educated person to say that stupid sh** all day long? But nice threat against the ex-vice president's life - say hi to the nice men when they come.

A degree means a lot and you do watch Fox News.


Log in to reply to the answers

O-C misspoke when talking about the 3 branches. It's asinine to key on that. A LOT of politicians from BOTH SIDES have misspoke over the years. So get over it. What's good about her? She goes after common sense right-and-wrong things that have been ignored by BOTH SIDES for far too long. Example? You bet - she is recently been tweeting that if government workers are going to have their pay disrupted by a shutdown, then the members of Congress should not be exempt from that - which by law, they are now. That's not liberal only concept - that's calling for basic integrity in the system. We can't even BEGIN to talk about political philosophy until we at least clear up all the BS like that. And the killer is - I don't hear ANY of the politicians from EITHER SIDE commenting on this.

Ocasio-Cortez has more integrity than most of the politicians - Republican or Democrat - presently serving in Congress.

Not smart is also posting in a public forum that you want to kill the former VP and possible future Pres candidate. Considering he is still eligible to receive Secret Service protection, saying you want to kill him is definitely NOT SMART. At this point I have to wonder if you're not a child.


Log in to reply to the answers

Hillary Clinton = 👍👍

Nancy Pelosi = 👍👍

Joe Biden = 👍

Ocasio-Cortez = 😒

Lol. Could you expand on that, if you'd be so kind.


Log in to reply to the answers

Hillary is not a racist you moron.

Lying moron.


Log in to reply to the answers
Still have questions? Get answers by asking now.