I am far less worried about a Biden presidency than the media blackout of verified facts coming in re: evidence of election fraud which...?
...the networks can no longer cover up once court decisions begin coming in. 
 - SINCERE QUESTION:
(See if you can shoulder the evidence below and give a sincere answer)
 . Can this divided nation survive the uproar if and when (don't bother saying it won't happen. You've practically tattooed that on your heads.)
 . "Bobby Piton is a managing partner of Pre-Active Investments, LLC
and an investment advisor representative of Total Clarity Wealth
Management. He used Arizona's official government data to run his
analysis."
 . "After analyzing the data, he believes this is the "biggest fraud
in the history of our constitutional republic is taking place right before our eyes." He thinks there are between 120,000 and 306,000 fake   
people who voted in this election. Piton presented his findings and
said that he would never have certified Arizona's election results."
https://www.youtube.com/watch?v=kU5tQDwjOF8
 . The driver of USPS semi's watched as 24 pallets of completed ballots were loaded onto his trailer, all headed from New York to Pennsylvania?
 . What?...
 . Across State lines?
 . Why? Had they been misrouted?
 . Don't we, as Citizens and voters, need to know?
 . He's submitted sworn affidavits to the accounts.
https://www.youtube.com/watch?v=R0xaA4dYsbQ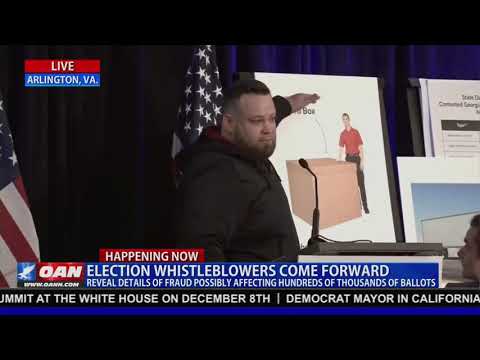 Witnesses testify before Michigan Senate panel of widespread election
fraud.
https://www.washingtontimes.com/news/2020/dec/1/wi...
michigan-senate-panel-widespread-vo/
And what was your question again?
Still have questions? Get answers by asking now.